The Challenge
The Internet. The world wide web. It can be a wild place for kids, we hear yah (wild, and sometimes downright dangerous). Our challenge - to create a public awareness campaign that empowers NZ's parents to tackle the issues of the internet head on - and ultimately reduce online harm to children and young within Aotearoa. We're talking online safety, IRL.
Our Solution
Keep It Real Online, a campaign that harnesses humour to show parents and caregivers how to have frank conversations with their tamariki about the dangers of the online world.
Deliverables
Strategy
Campaign Concept
Production
Copywriting
Media-Buy
Full execution

When it comes to parenting, the dangers of the internet can feel hypothetical. Yet the reality is a quarter of New Zealand children have experienced something online that upset them. Keep it real online uses humour to show adults how to keep calm and talk to their children about the dangers of the internet.
15m
Organic views over the first 2 weeks of launch
15m
Organic views over the first 2 weeks of launch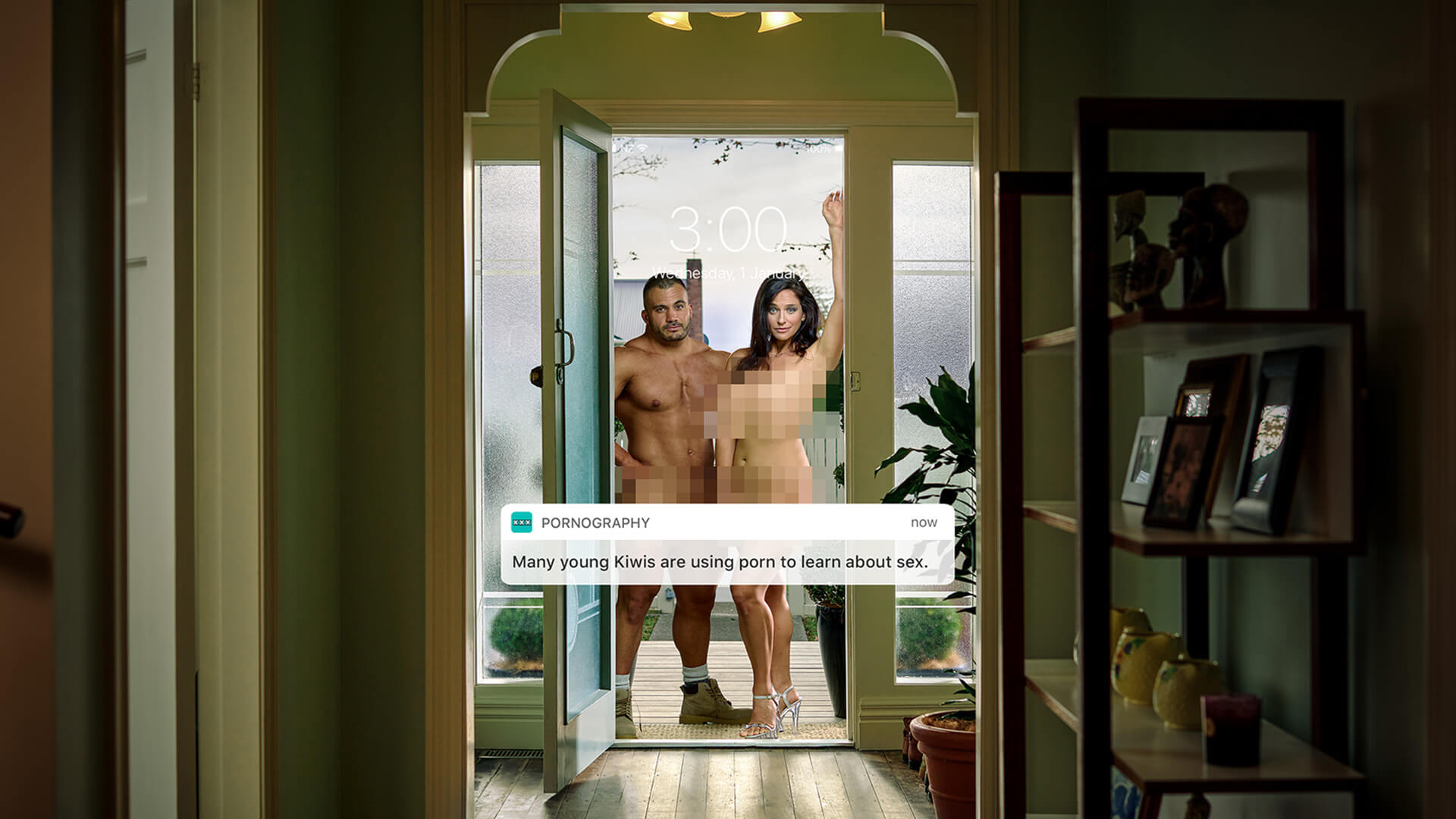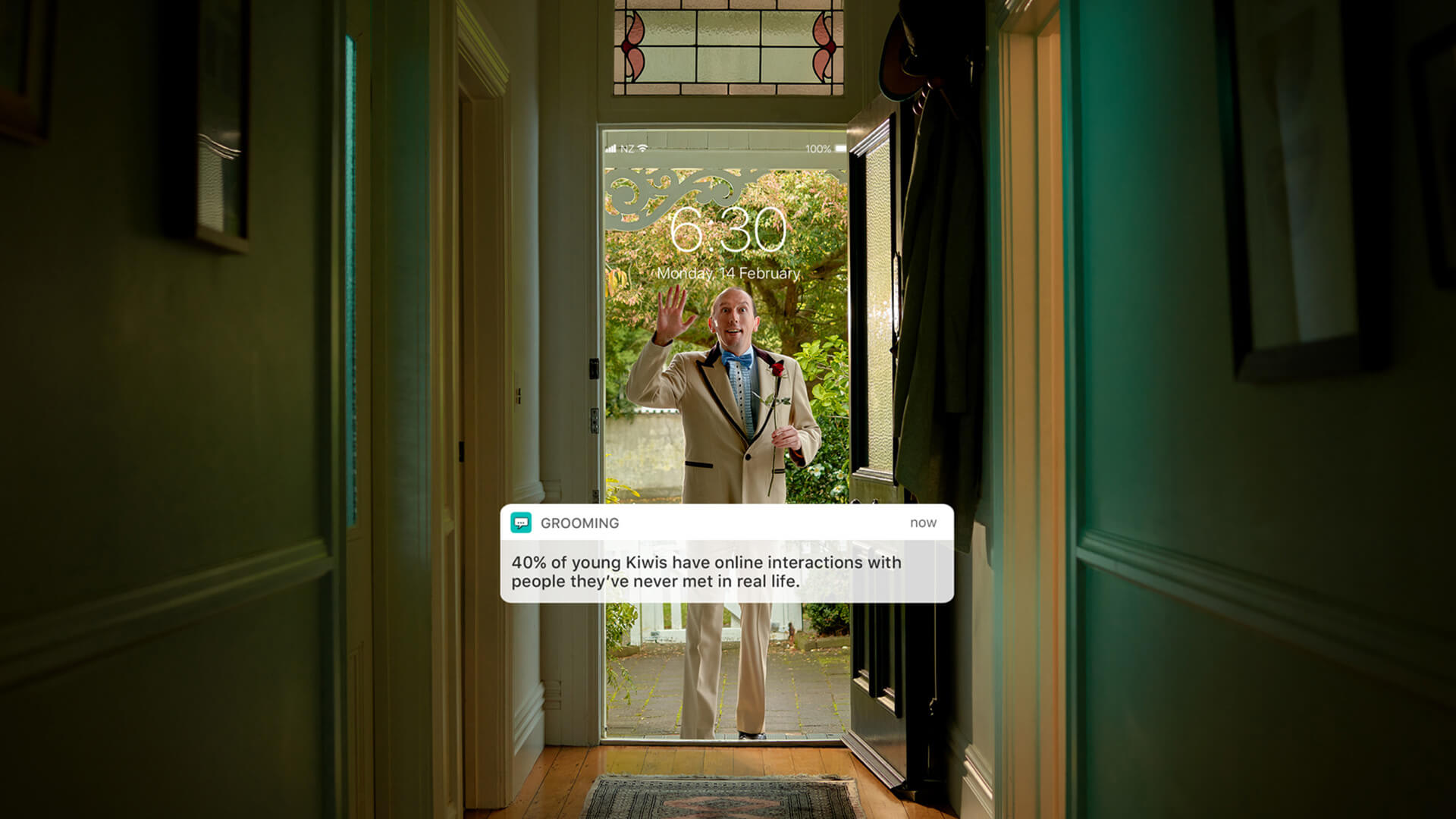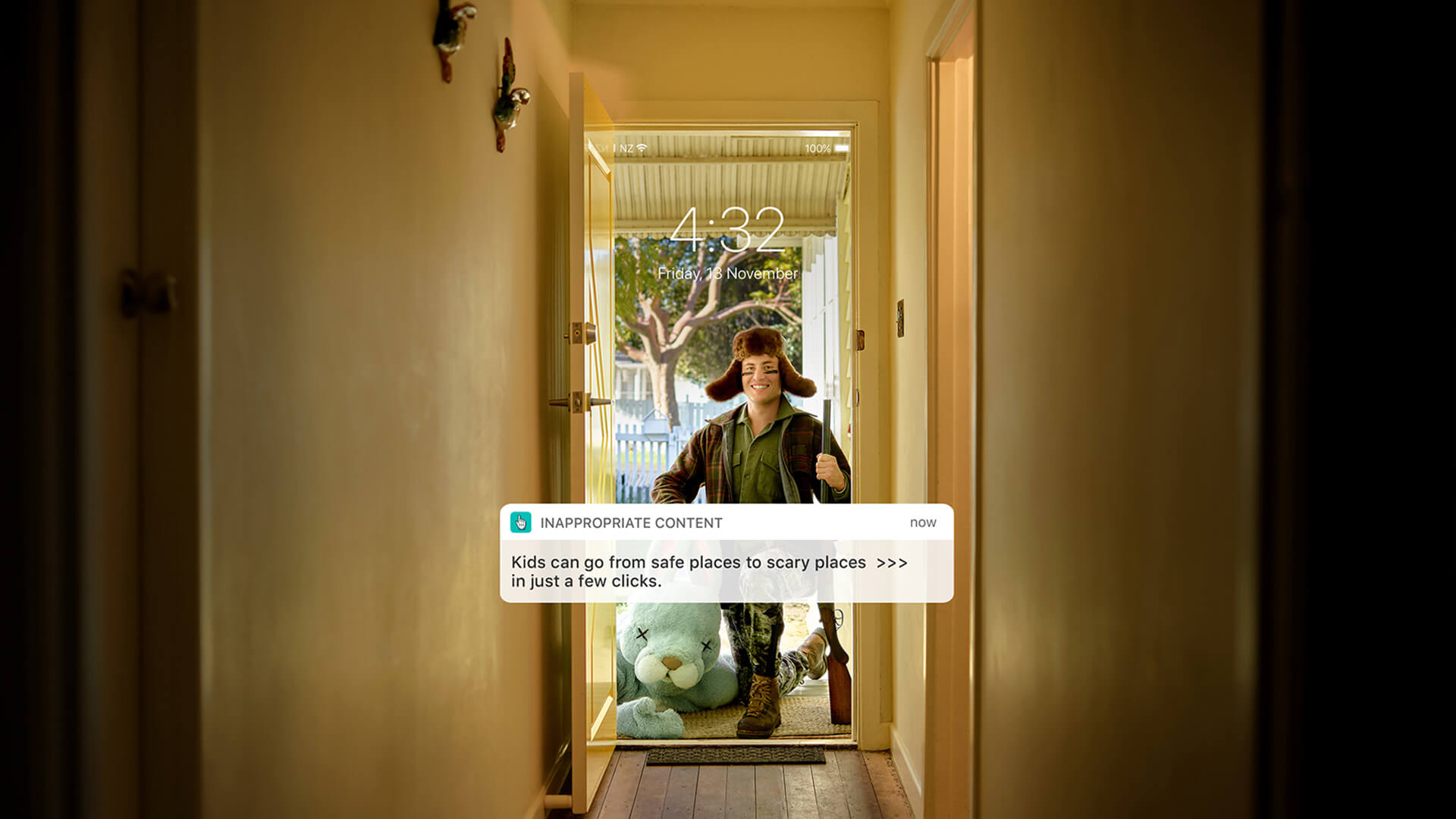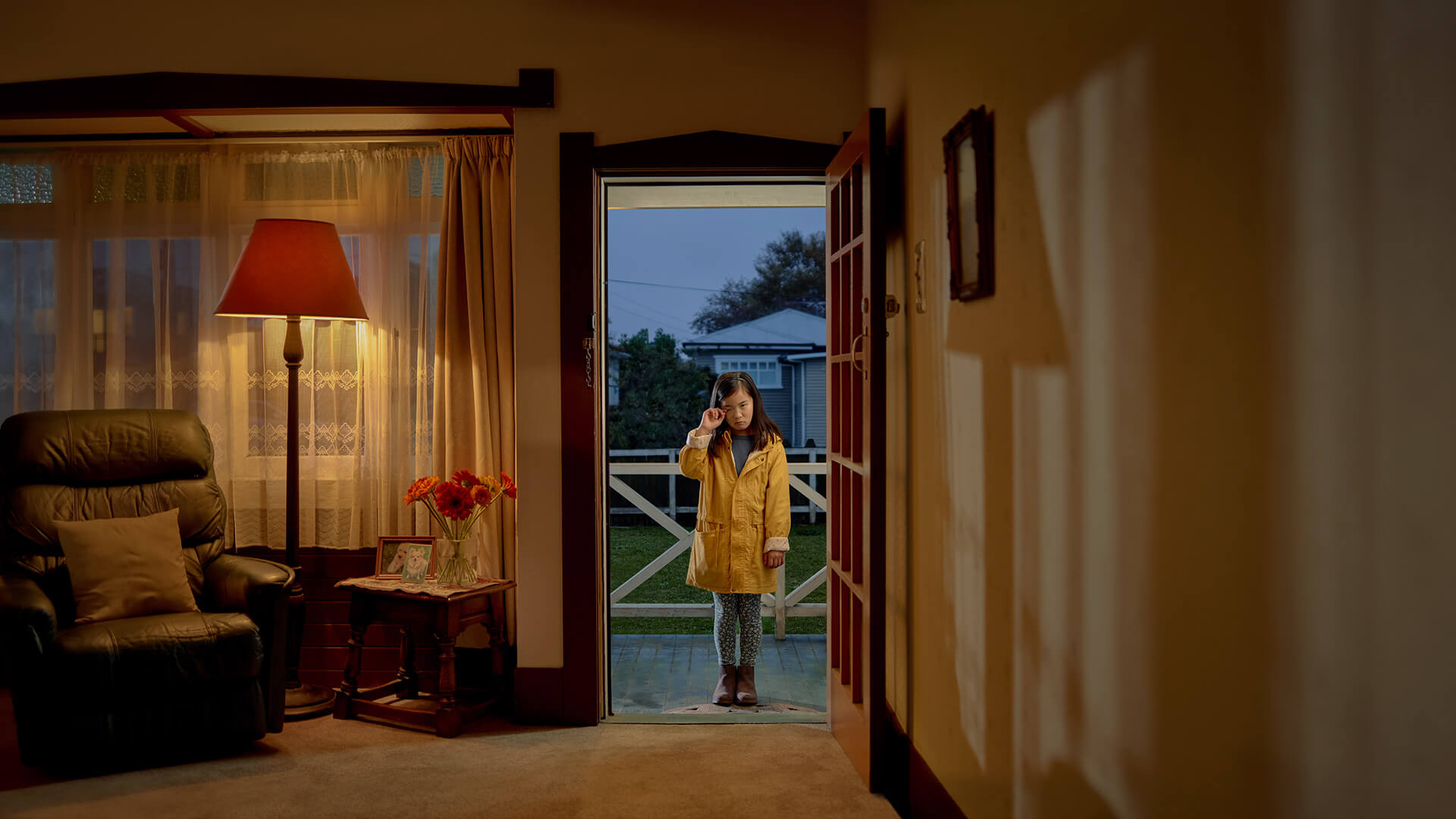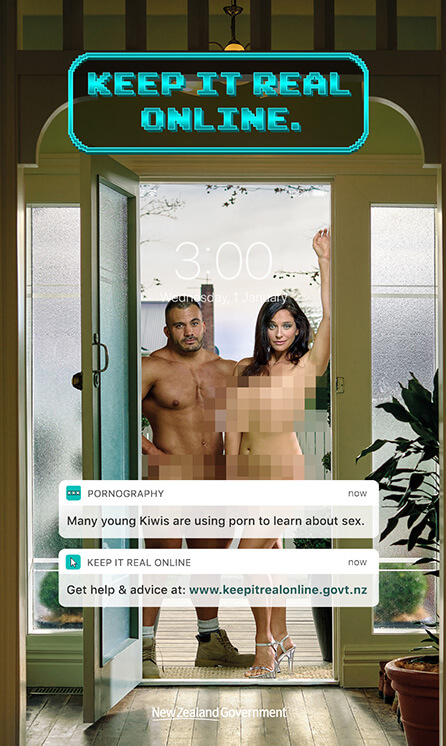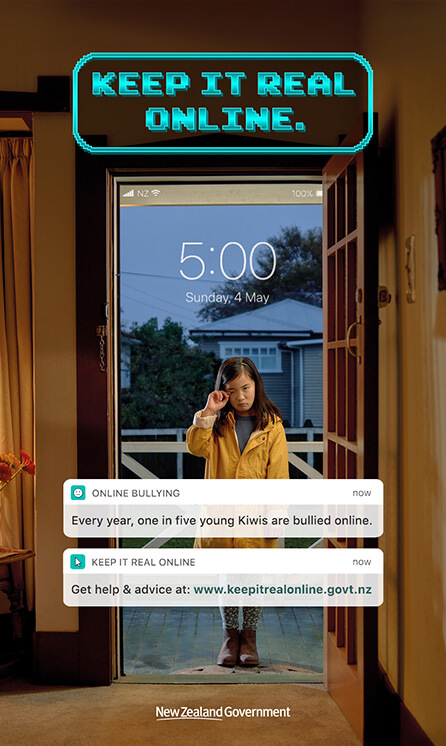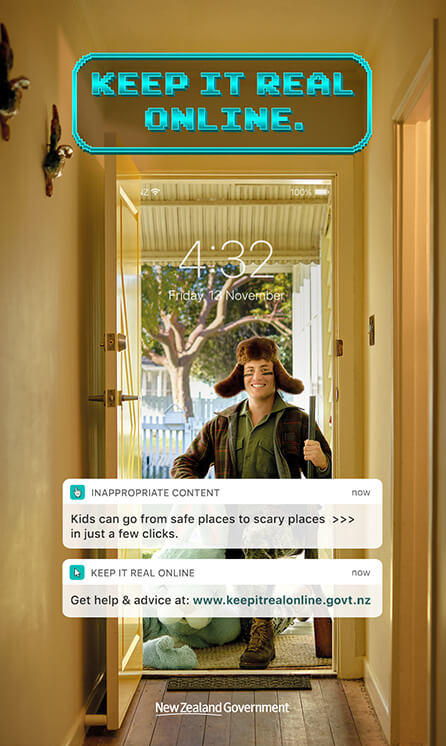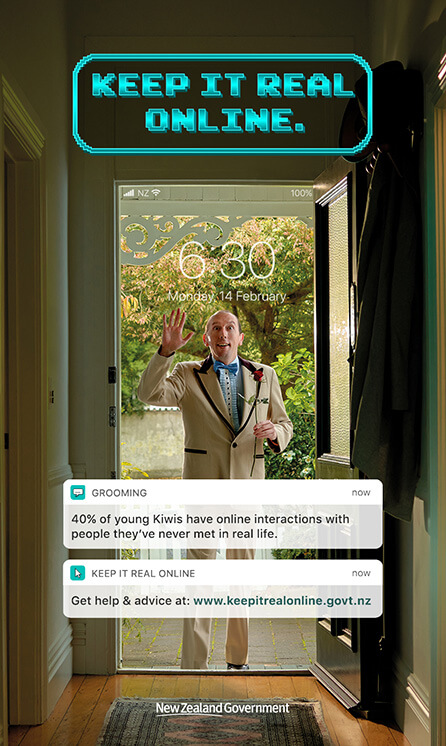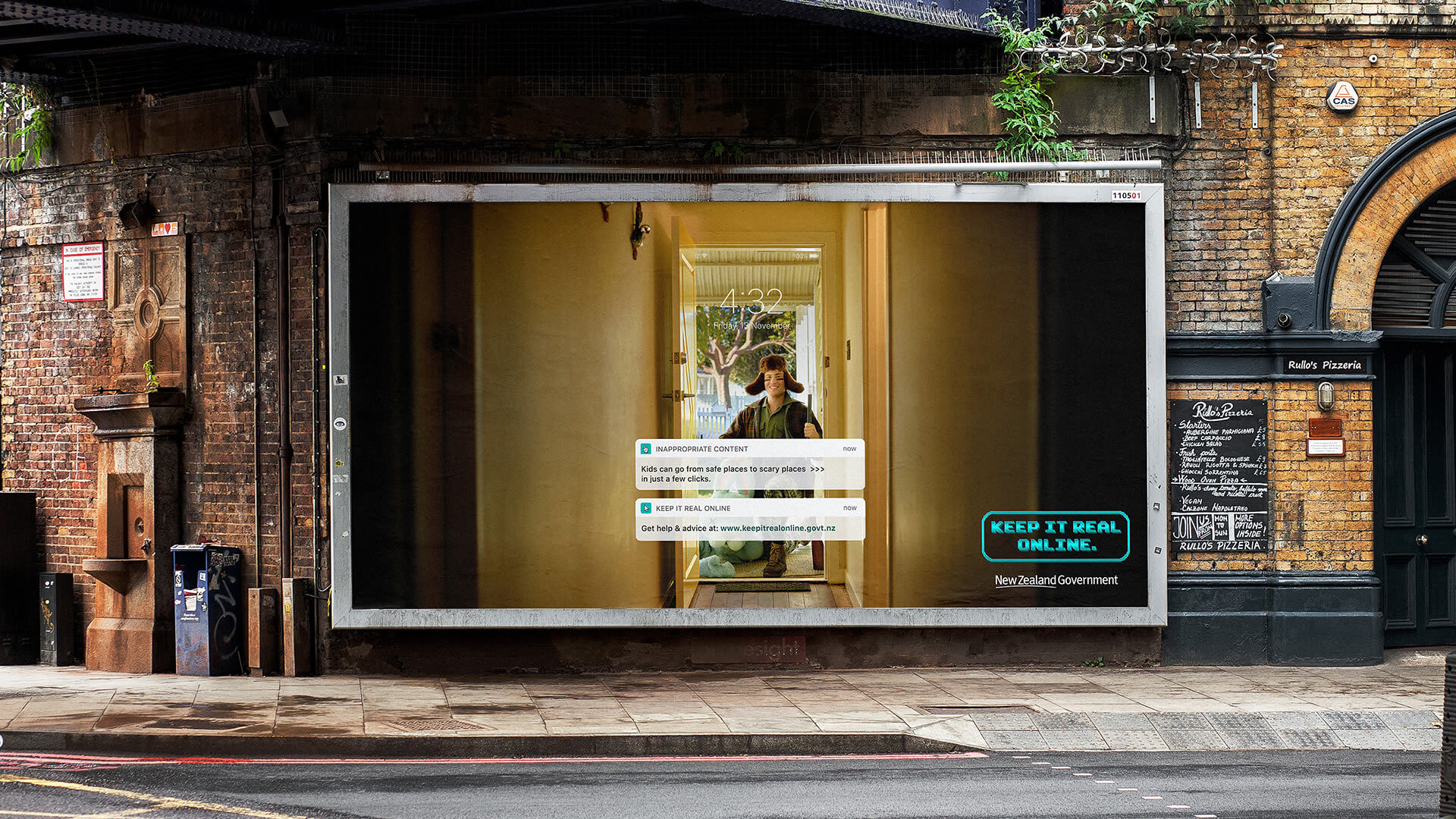 What if virtual threats had hilarious and scary real-world consequences?
Bold creative depicts a series of confronting and humorous situations where an online threat becomes real and shows up on the parent's doorstep. There's Albie the groomer who's far too old to be talking to teenage girls but is on Tik Tok and knows how to dab. Or Sue and Derek, the scantily clad pornography film stars, who are keen to have a chat about consent.
The parents handle it like a boss, showing these conversations are uncomfortable but they're not rocket science. Right and wrong applies to the online world, too. The key takeaway? What your kids do the internet can have real-life consequences, but don't freak out – you've got this.








A message that cuts through.
The response to the videos on social has been overwhelmingly positive, with many parents using them as a conversation starter for online dangers on community groups and their own pages. This shows keep it real online's refreshingly honest approach and educational message is resonating deeply with New Zealanders.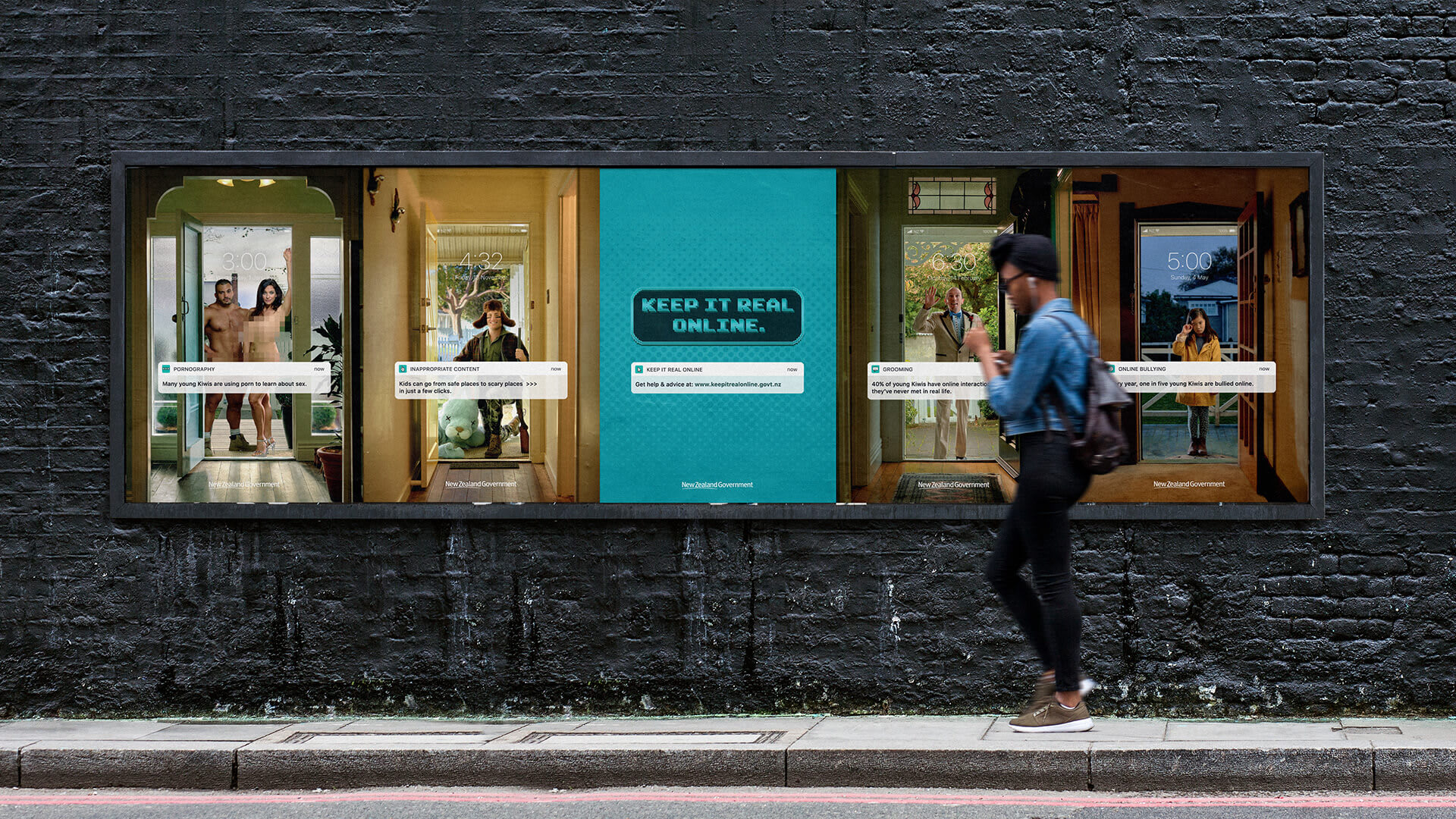 End to end.
This is a fully integrated, multi-channel campaign created by us from concept through to media buying and execution. All of the creative directs the audience to the Government's online resources that support adults in having these conversations.