The Internet. The world wide web. It can be a wild place for kids, we hear yah (wild, and sometimes downright dangerous).
The DIA approached us to to develop a public awareness campaign from the ground up - something that would empower NZ's parents to tackle the issues of the internet head on, and ultimately reduce online harm to children and youth within Aotearoa. We're talking online safety, IRL.
Our Solution? Keep It Real Online – a campaign that harnesses humour to show parents and caregivers how to have frank conversations with their tamariki about the dangers of the online world.
Deliverables
Strategy
Campaign Concept
Production
Copywriting
Media Buying
Full Execution

The first stage of KIRO was a big-one, viral even, with our content reaching an international audience from over 200 countries, garnering attention from leading media outlets across the globe, and even hitting the fabled front-page on Reddit.
250k+
Individual Website Visitors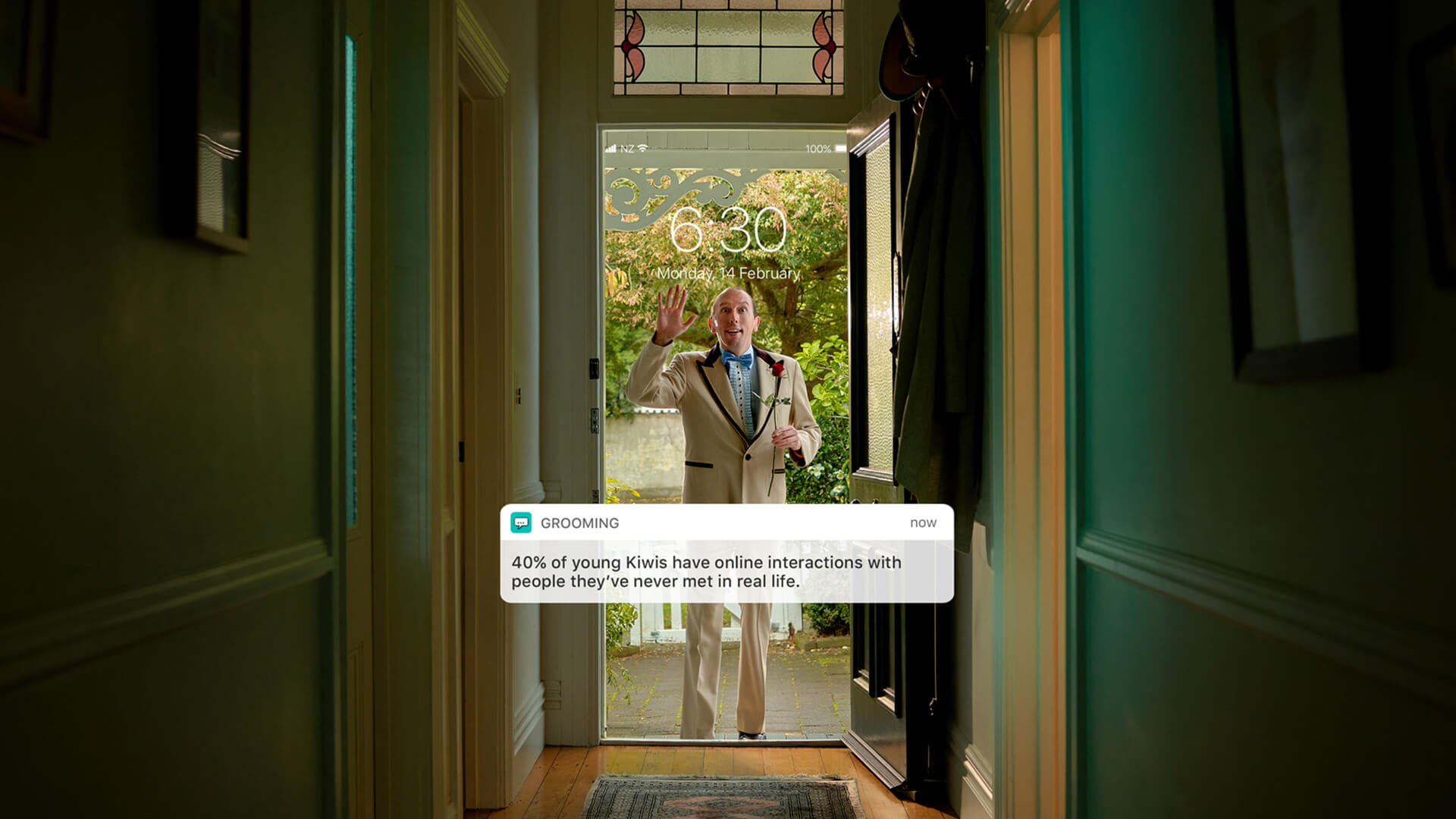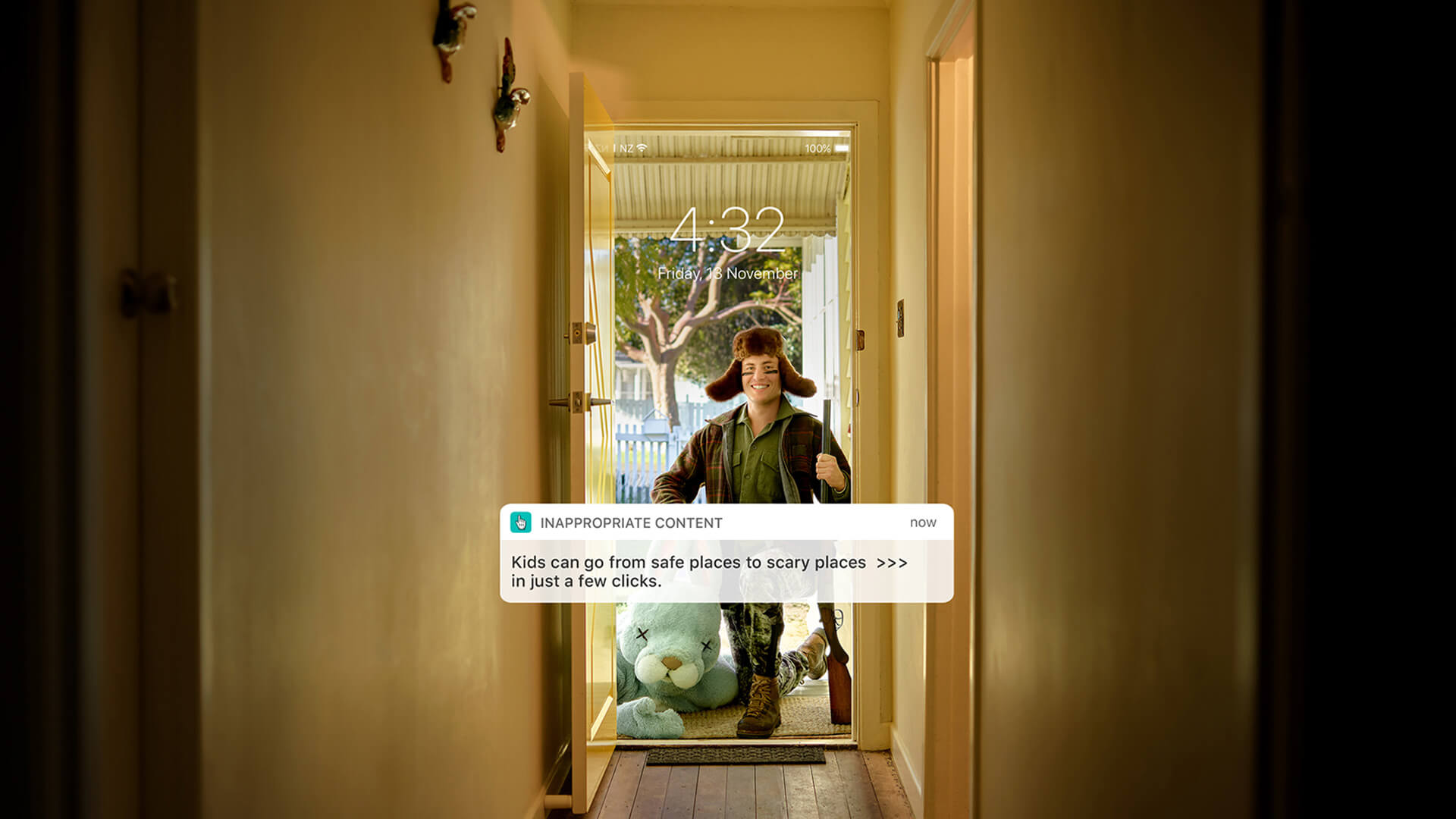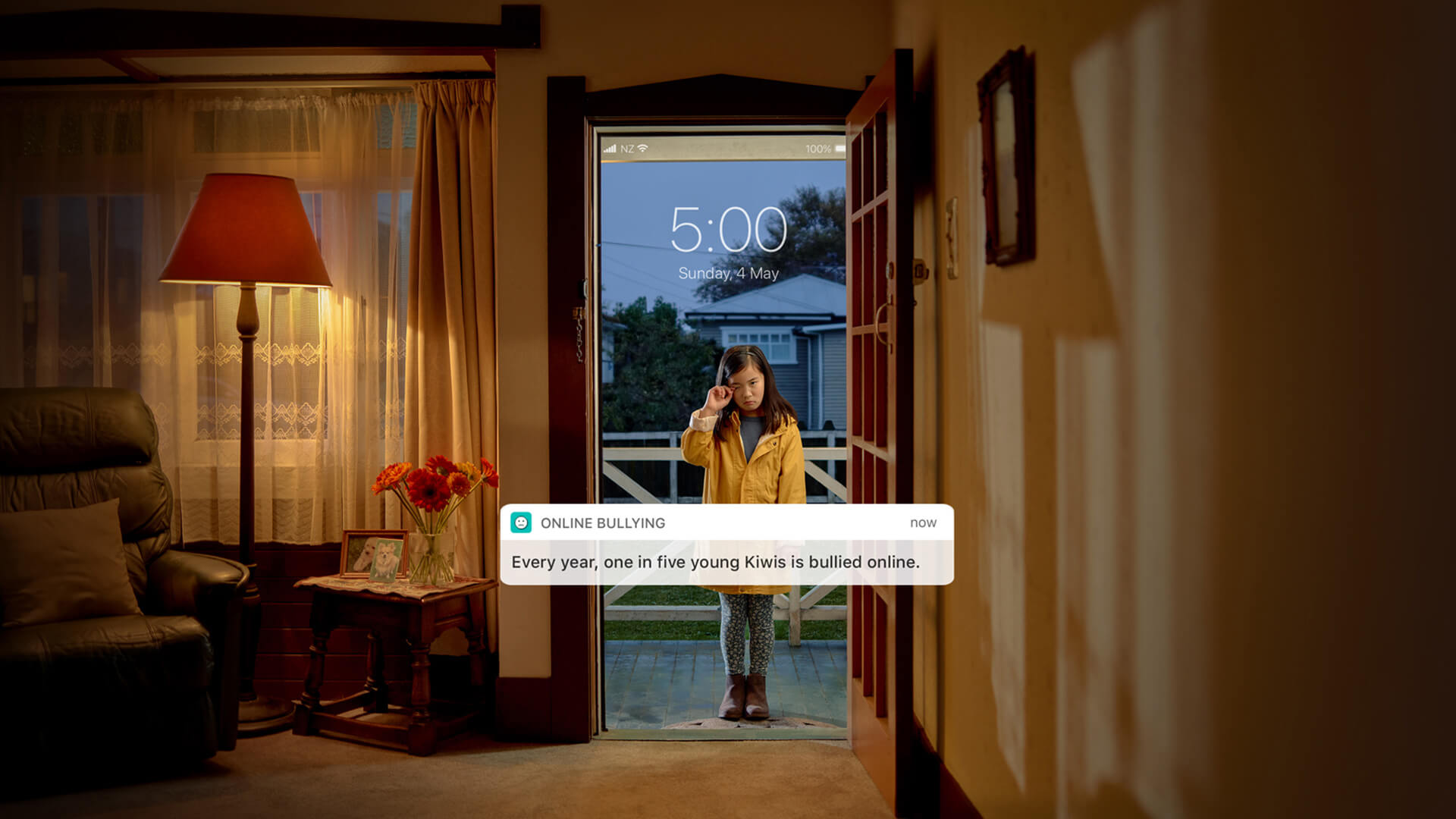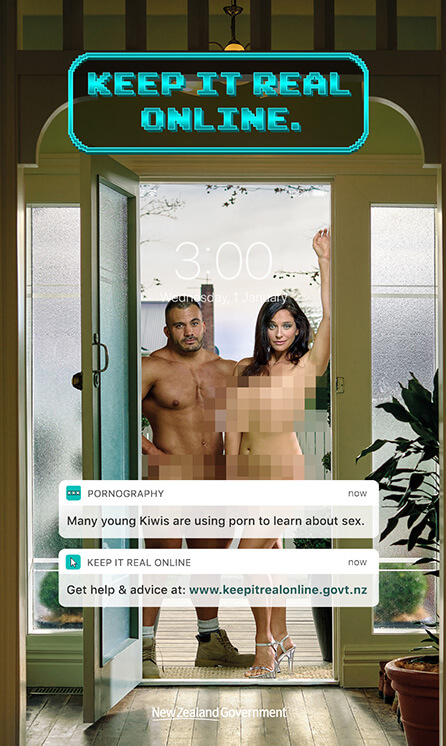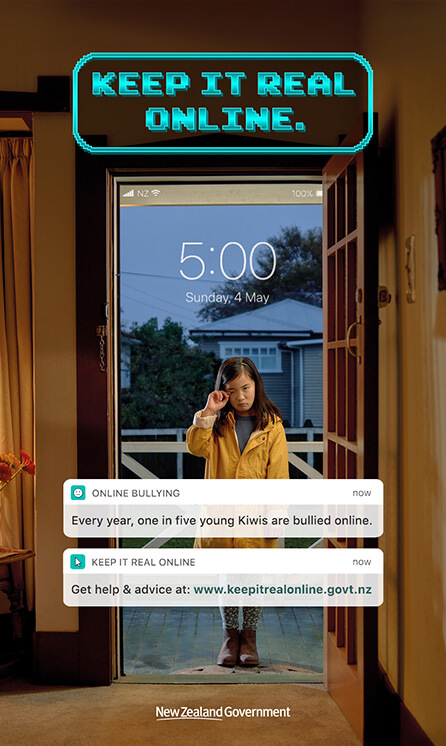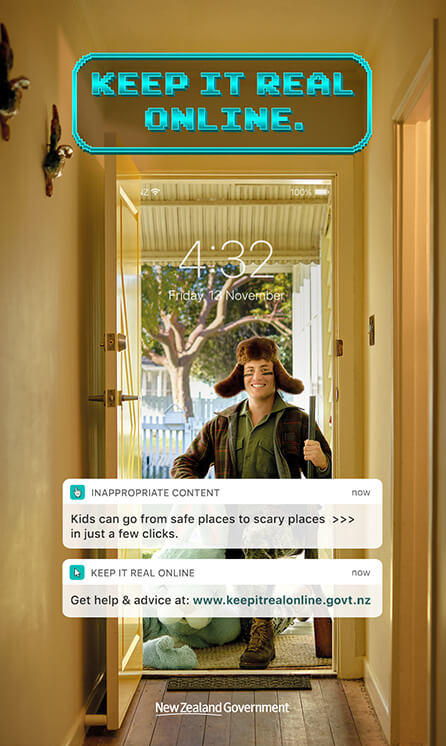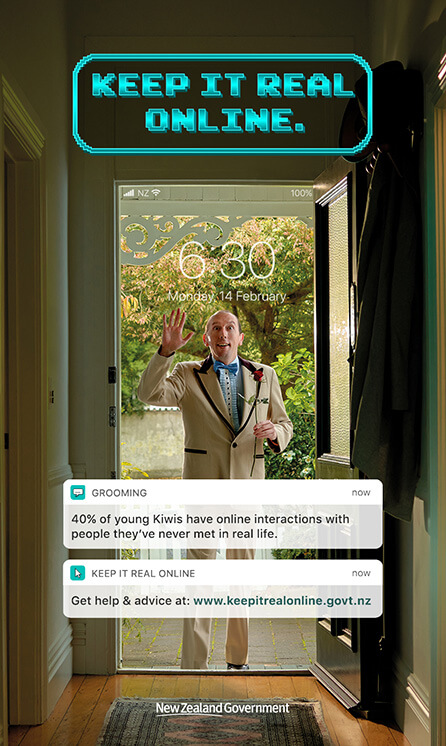 The virtual-world and real-world are intertwined.
Bold creative depicts a series of confronting situations where online issues are realised and show up on the front doorstep.
There's Albie the groomer who's far too old to be talking to teenage girls, but has been lurking on TikTok and knows how to dab. Or Sue & Derek, the scantily clad pornography film stars who are keen to have a chat about consent.
The parents take it all in their stride, and show that while these conversations are uncomfortable, they're not rocket science. Right and wrong applies to the online world, too.
The key takeaway? What your kids do the internet can have real-life consequences, but stay cool – you've got this.








Content with cut-through.
This was an end-to-end, fully integrated, multi-channel campaign - from concept through to media buying and execution. The refreshingly honest and straight-shooting creative covered all the bases, providing the ideal conversation starter for parents while also driving traffic to the NZ Government's online resources to help support those often difficult conversations.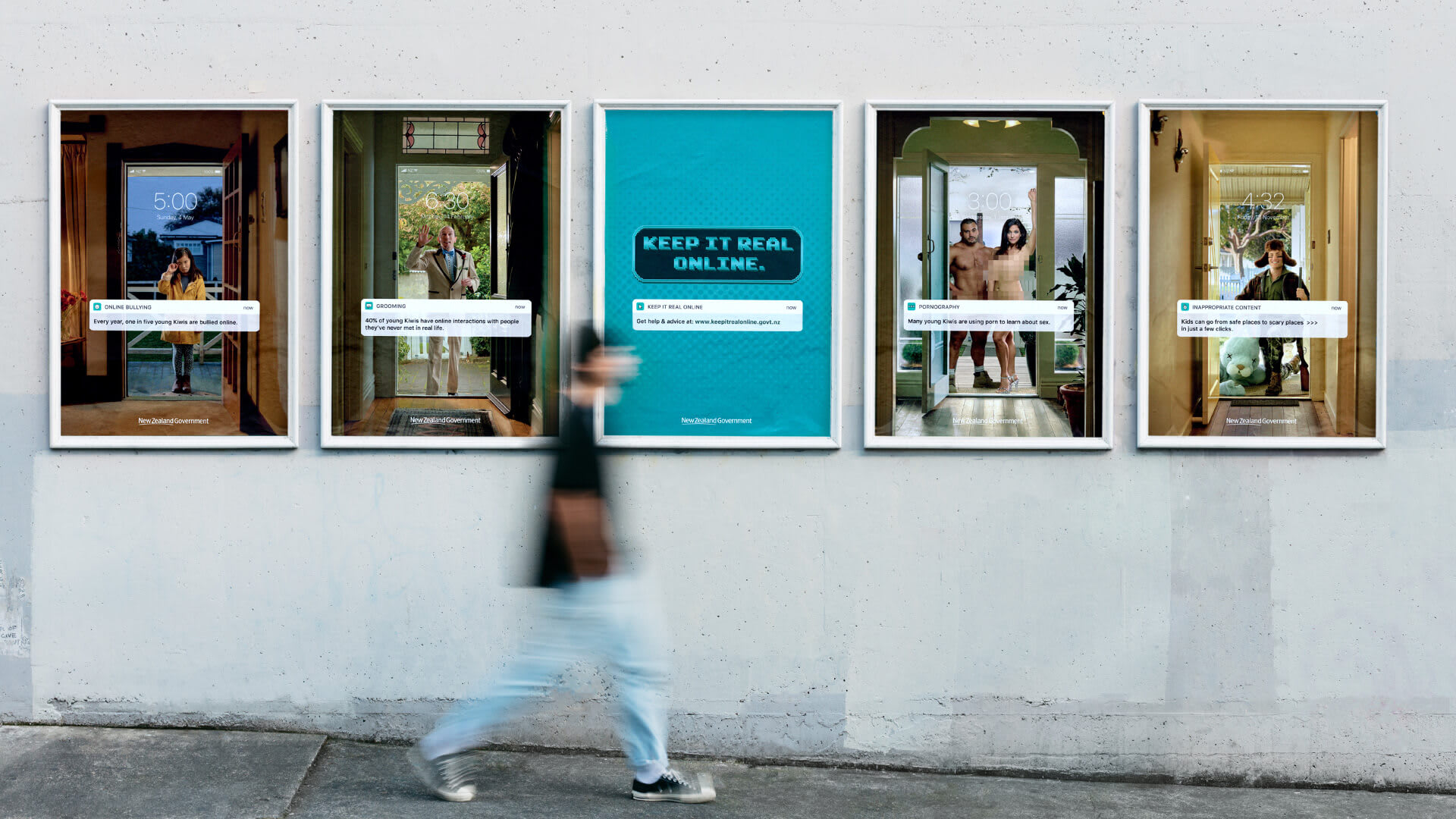 Featured on